Join A Global Team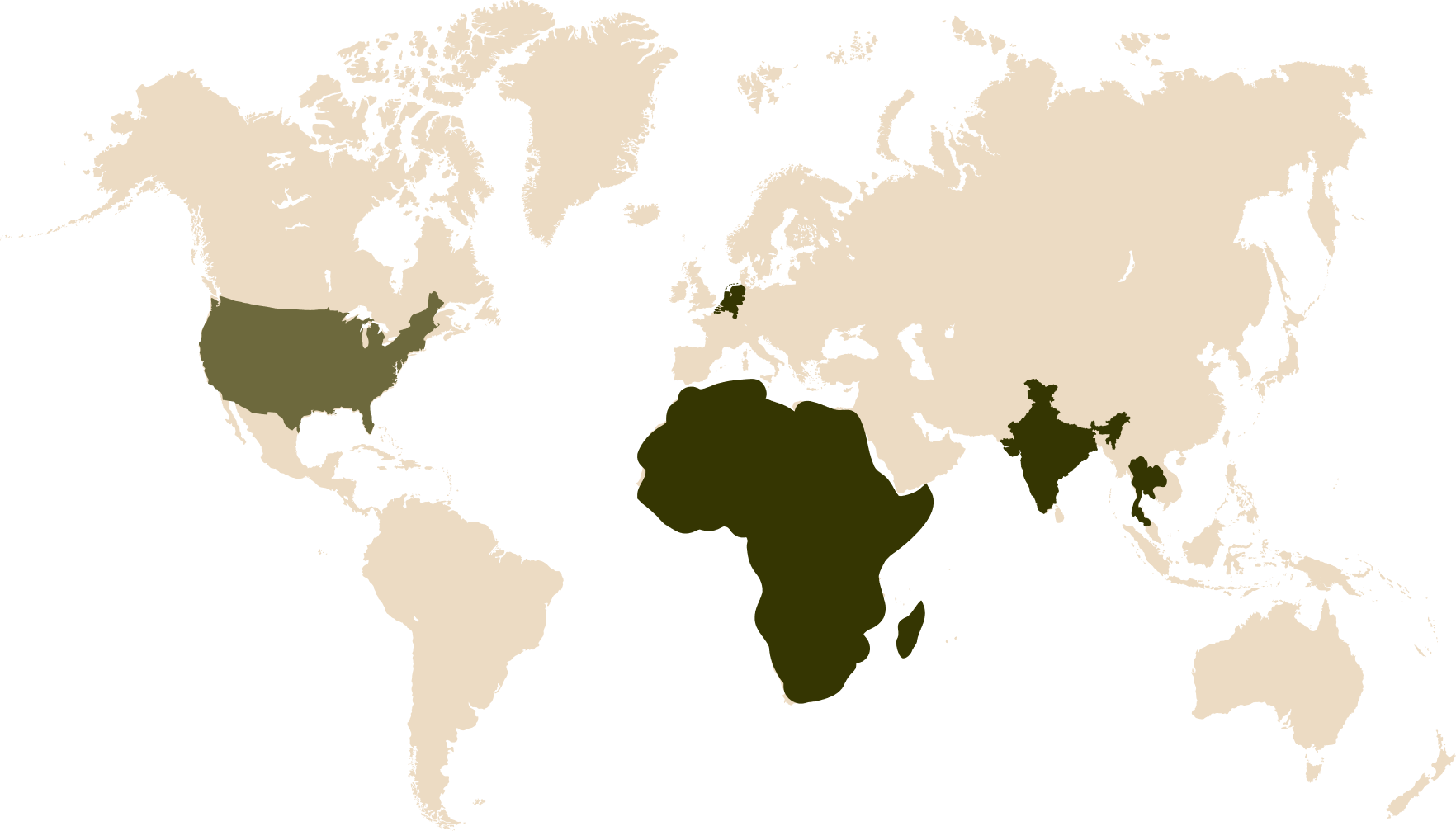 Joining Nature Bio Foods means becoming a part of an environment that values collaboration, agility, innovation, and entrepreneurship. The NBF culture is built on respect, experimentation, and learning from failure. Stepping outside your comfort zone is expected at NBF, and you'll be encouraged to innovate, challenge, and drive change. Your voice will be heard, valued, and can make a genuine impact, as we believe that we achieve more together than alone.
With a presence in nearly 28 countries, we offer a global platform for learning, development, and growth to reach your full potential. Our business scale provides opportunities for global career growth across various locations worldwide. You'll also have the chance to learn from colleagues with diverse backgrounds and skill sets. NBF challenges and empowers you to become the best version of yourself.
Diversity and Inclusion
Diversity and Inclusion are crucial for our organization, which operates in multiple locations and serves organic consumers from various generations and cultures. We recognize that a diverse workforce is necessary to create a workplace that values differing backgrounds and perspectives. Our commitment to Diversity and Inclusion is not only a responsibility to promote an inclusive work culture for our employees but also an essential business need to meet the needs of our diverse consumer base.
We believe that having diverse and agile teams is essential for building a stronger organization. We strive to create a more balanced and inclusive workplace that fosters cultural agility, global mindset, and diversity of experiences and ideas. We understand that the future workforce must be an equal one, and we have been accelerating gender equality through targeted hiring initiatives, both laterally and from campuses. We are equally committed to recruiting, retaining, and promoting talented individuals from diverse ethnic, cultural, and racial backgrounds, and providing them with opportunities to thrive within our organization.
NBF Culture
Nature Bio Foods (NBF) is an organization that values the talent and diversity of its employees, who come from various geographic locations and generations and excel in multiple fields. We strive to cultivate a work culture that fosters camaraderie, trust, and pride, making NBF a great place to work.
We believe that when employees feel supported, respected, and fulfilled, they become motivated to perform better every day. At NBF, we prioritize creating a positive work environment that encourages creative thinking, fosters new ideas, and promotes continuous improvement and development.
Culturally, we are a unique mix of traditional values and modern thinking. Our employees are entrepreneurial and continuously seek innovative solutions to complex business challenges. We are a performance-driven organization that recognizes and rewards outstanding performers with challenging roles, international assignments, and exciting career growth opportunities.
To succeed at NBF, you need to have an entrepreneurial spirit and a bias for action. We encourage you to challenge the status quo with your thoughts and actions. We do not believe in a 'One-Size-Fits-All' approach and are committed to providing customized and accelerated learning opportunities and career growth paths based on individual skill sets.
Equal Opportunities
Nature Bio Foods is committed to providing equal employment opportunities to all individuals. We do not make employment decisions based on personal characteristics such as race, color, age, gender, religion, nationality, marital status, sexual orientation, or any other factors that are not job-related. We firmly believe in treating all employees fairly and equitably and ensuring that everyone has an equal opportunity to succeed within our organization.
We recognize the significance of building strong emotional, mental, and professional connections within the workplace, and we endeavor to create a work environment that fosters teamwork, equal opportunities, and recognition for all. At Nature Bio Foods, we are dedicated to promoting a culture of diversity and inclusivity, where all employees are respected and valued for their unique skills and experiences.
Explore
We are seeking skilled professionals at every stage of their careers to become part of our team. Our goal is to ensure a smooth and straightforward recruitment process for all potential candidates. Take a look at the exciting opportunities and job vacancies listed on our website, and identify the perfect fit based on your abilities and interests.
Apply
If you have discovered an opportunity that interests you, we are thrilled that you have chosen to apply. To apply, please submit your best resume via our website or by emailing it to nbf.recruitment@naturebiofoods.organic. We encourage you to showcase your unique skills and experience to make your application stand out. We look forward to hearing from you!
Interview
Let's take some time to get to know each other better. If our recruitment team determines that you may be the right fit for the position you applied for, they will contact you to schedule an interview. We may conduct the interview by phone, virtually, or in-person, depending on the specific opportunity.
Selection & Offer
If you are selected as the best candidate for the position, our recruitment team will contact you to inform you of your selection. We kindly ask for your patience as we finalize our decision. If you accept our offer, our HR team will guide you through the onboarding process and necessary formalities. In the event that we are unable to extend an offer at this time, we encourage you to continue exploring our Careers website for future opportunities.
Stay Informed
Occasionally, we receive reports of fraudulent recruiting communications that appear to be coming from Nature Bio Foods or our recruiting personnel. Please note that these communications do not originate from an NBF email domain and may ask recipients to provide funds to various organizations or disclose personal information, such as birth date or mother's maiden name. We want to reassure you that NBF will never request payment for any aspect of our recruiting process, nor will we ask you to share personal information via email. This type of fraud is typically carried out through false websites or fake emails claiming to be from our company.
Beware of Recruitment Fraud
Nature Bio Foods has become aware of scams involving false offers of NBF employment. The scams and false offers use imposter websites, email addresses, and text messages. None of these offers are legitimate, and NBF's recruiting process never involves interviewing via instant message, nor requires candidates to purchase products or services, or process payments on our behalf. By being aware of the signs of recruitment fraud, you can help protect yourself from becoming a victim.