[Amsterdam, 15, June 2023] – Nature Bio Foods (NBF), a pioneer in the field of sustainable organic food production, proudly announces its remarkable achievement as the runner-up in the prestigious Sustainable Food Awards held at the illustrious Movenpick Amsterdam City Centre on June 15th, 2023. The award serves as evidence of NBF's unwavering commitment to sustainable practices and its significant impact on global food ecosystems.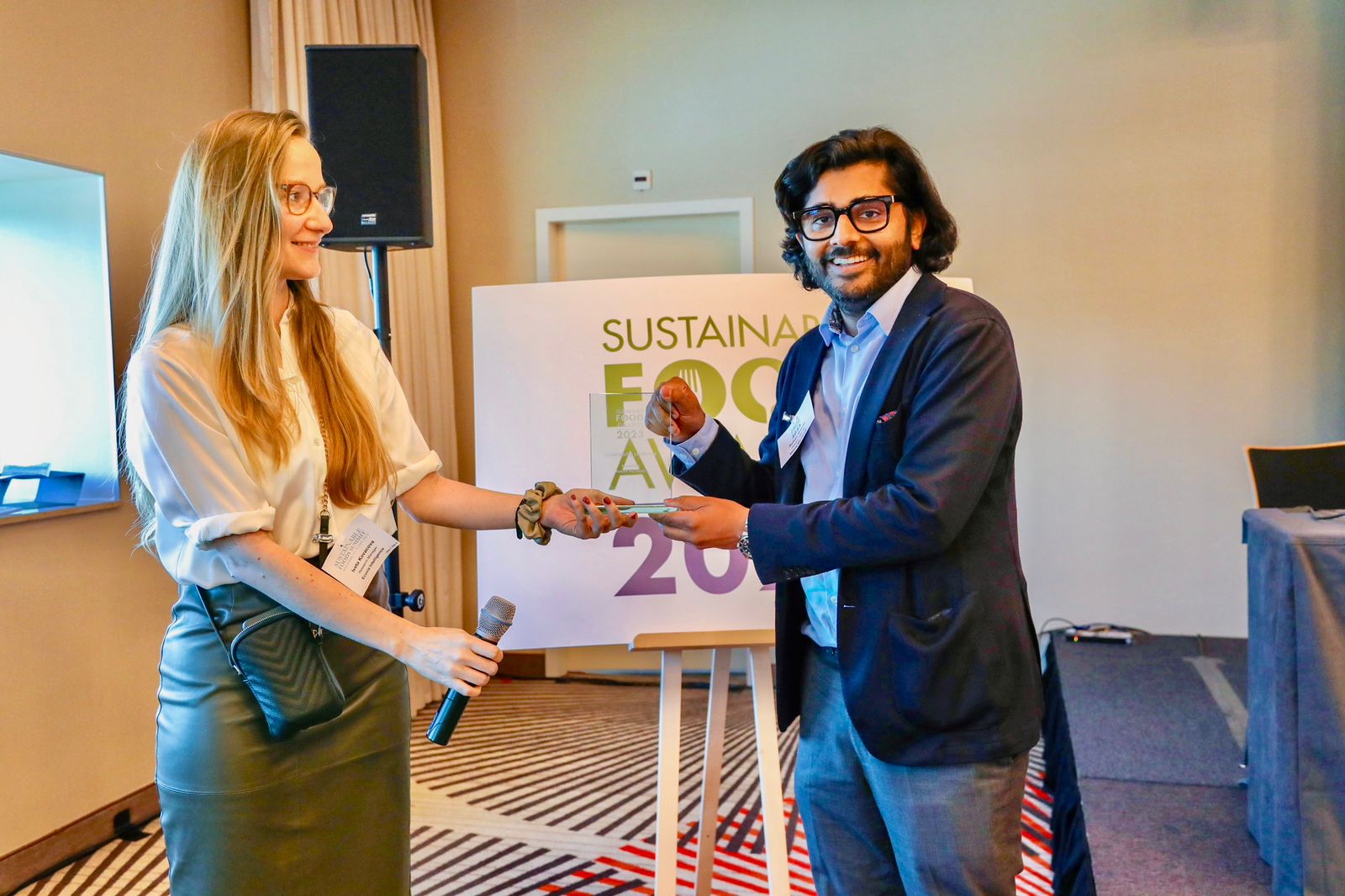 The Sustainable Food Awards, organized by Ecovia Intelligence, is a global event that recognizes and celebrates exceptional companies and organizations dedicated to promoting sustainable practices in the food industry. NBF's outstanding performance in the leadership category garnered recognition amongst participants from around the world.
NBF's dedication to promoting and establishing sustainable food ecosystems in the Asian, African, and European markets was highly acknowledged by the judging panel. Comprised of esteemed executives from a natural and organic food retailer, a prominent food multinational, a reputable media agency, and a respected consulting and research firm, the panel evaluated NBF's sustainability initiatives across three continents, taking into account their significant social, economic, and environmental impact.
"We are incredibly honoured to be recognized as the runner-up in the Sustainable Food Awards' leadership category," said Rohan Grover, Managing Director at NBF. "This achievement underscores our ongoing commitment to foster a sustainable future by ensuring social and economic empowerment, while simultaneously prioritizing food security and environmental preservation."
NBF's relentless efforts to develop a climate-conscious value chain have positioned them as an industry leader. Their commitment to social and economic empowerment is coupled with an unwavering focus on environmental sustainability. By investing in global food and agriculture development, NBF has been able to make a significant impact within farming communities and beyond. The Sustainable Food Awards serve as an assurance of NBF's expanding influence, particularly in crucial areas such as consumer health and environmental preservation.
For more information about the Sustainable Food Awards, please visit https://www.sfawards.com/index.htm.